Top 10 Bootstrapped Startups To Look Out For In 2019
The IndianPreneur tracks down the top 10 Bootstrapped Startups to look out for in 2019. Startups from all parts of India makes the list.
Top 10 Bootstrapped Startups to look out for in 2019
1.Explorer Travel India
Founded in: 2018
Subcategory: Travel
Headquarters: Bangalore, India
Founders: Payal Satish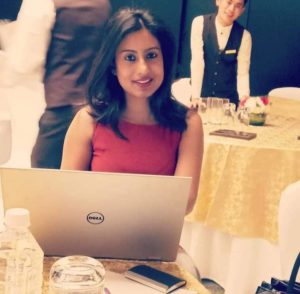 Overview
Explorer Travel India plays a very unique role in India's travel landscape. The company was formed to help bridge the gap between travel products around the world like hotels, attractions, destinations, experiences, cruises and more find partners in India and make themselves more visible to the Indian traveller. Explorer Travel India functions as a representation and consultation company for such global travel products in the Indian market and also helps Indian travellers plan their holidays around the world. We function in the B2B and B2C arena of travel in India.
Founders vision for next 2 years?
The goal for Explorer Travel India is to be one of the most sought after representation companies in India by global travel products looking to work with the Indian market. We understand the importance of the right synergy between technology and people and aim to bring in technology to offer representation services to more brands internationally with well-trained people to manage products thereby giving international customers great return on their Indian investment.
In the B2C business, we aim to be known for great holiday experiences for the mid-range to the high spending traveller and we are planning to launch our own B2C travel platform soon.
2.Skyy Rider Institutions
Founded in: 2015
Subcategory: Skill Training for engineering students and making students industry ready.
Headquarters: Jatani, Bhubaneswar
Branches: Bapuji Nagar & Ludhiana
Founders: Himansu Sekhar Panda and Nihar Ranjan Panda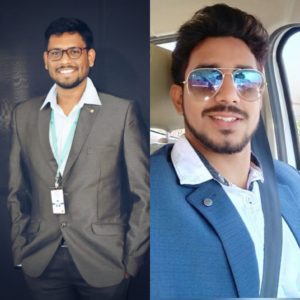 Overview
This is a skill training institute which provided practical and hands-on training in the fields of Automotive, mechanical, Aerospace, CAD/CAM, RAC, Industrial Robotics and IoT, Mobile and Web development, Training on renewable energy, Electric vehicle, Transformers, Transportation engineering and many more. We stand completely unique in the market because of our uniquely designed courses and industrial methodology of training. We have collaborated with more than 30 industries to structure our different course modules to make a students industry ready soon after he completes our courses. We have regional training centres of Ashok Leyland, Hyundai, Mahindra, Eicher, Tata Motors, Yamaha, Godrej, Robot Bosch and many more in our campus to give an industry exposure to our students. Some of the highly rated courses are as Vehicle component and overhauling training at Ashok Leyland regional training centre, Vehicle designing, and manufacturing (Students make a complete car and drive it), Industrial Robotics, Aeromodelling and many more. Our motto says "Dedicated in up-skilling and Empowering nation". In a summer internship, more than 2000 participants from all state of our country come to learn the skill courses and change their lives. Our placement oriented long term training have 98% of placement record and one of the best placement oriented training offered in East India.
Founders vision for next 2 years?
To create unique courses complying to industrial standards and make every single participant's industry fit by the end of their training. We are looking to connect to more industries and introduce industrial courses.
3.Bubber Couture
Founded in: 2011
Subcategory: Indian Couture
Headquarters: Bubber Couture Flagship Store, Mumbai
Founders: Aanchal Bubber Mehta & Sanjana Bubber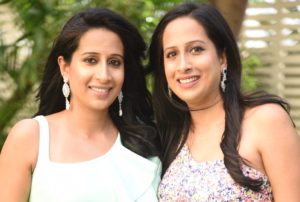 Overview
Bubber Couture is an Indian Luxury Couture Label for men and women in South Mumbai. It is known for its unique aesthetic, exquisite craftsmanship and bespoke services. Bubber Couture is a one-stop shop for all Indian couture clothing, classic and tailored menswear and elegant and intricate womenswear.
The brand is known for its classic silhouettes, defined cuts, handcrafted luxurious fabrics and multi-functional garments. The men's line is slick, subtle, and affordable, catering to the stylish yet minimalist man. The women's couture line is sophisticated and elegant, featuring an antique aesthetic blended with the contemporary.
Bubber Couture was launched by identical twin couturiers Aanchal Bubber Mehta and Sanjana Bubber in 2011. Their clothing is a unique expression of the twins' combined creative vision while their multi-functional clothing is a symbol of their contrasting yet similar natures.
Their goal at Bubber Couture is to provide affordable and impeccably designed luxurious Indian clothing worldwide.
Founders vision for next 2 years?
Our vision for Bubber Couture in the next 2 years is to double our work output with better advertising and public relations while keeping our production costs minimal. With word of mouth being our main client source, we are looking for new avenues to spread, and expand the brand and also create better in-house systems to make our bespoke processes smooth and seamless.
We would like to aim our efforts at making Bubber Couture a household name in the category of luxury couture and spread the brand pan-India.
4.Kloudboxx & Krosswork
Founded in: 2018
Subcategory: Wifi Analytics, Coworking spaces
Headquarters: Bangalore
Founders: Goverdhan M D (CEO & Co-Founder), Srinivas Jayaram (COO & Co-Founder)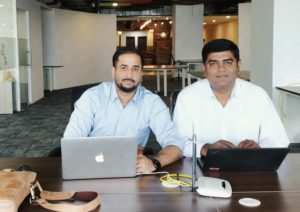 Overview
Krosswork wants to turn Cafes/Restaurants into Co-Working Spaces.
Kloudboxx has a SaaS-based business model, with customized subscription plans. Tailored plans provide features for targeted marketing, Location Analytics, Automation Engine, Branded Splash pages, Presence Analytics.
Krosswork (Powered by Kloudboxx), which transforms unused spaces into a city-wide network of sophisticated, prolific work-spaces where one can interact and work with a range of people.
You can now find Krosswork- Coworking Spaces across the city at various locations, making it more feasible. It brings to you fast, free and reliable Wi-Fi that you can access always. Krosswork offers you unlimited access to coffee, tea and other essentials for a modern professional. Not only does it utilize underused spaces and provide some relief for coffee shops, but it's also almost infinitely scalable — every city in the world has restaurants that are closed during the day.
Founders vision for next 2 years?
We are planning to expand to 18 more cities in the next 2 years which includes both Tier-1 and Tier 2 cities. Currently, we have about 1 unique login into Kloudboxx, we are targeting about 1 login per second in the next 2 years.
5.Robomaniax
Founded in: 2015
Subcategory: Robotics, STEM education
Headquarters: Pune
Founders: Mayank Rajput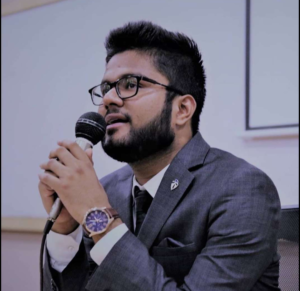 Overview
REPL is an edutech firm working in the field of Science, Technology, Engineering and Mathematics in the early stages of 6 years and onwards, through the course of time introducing students to the art of Robotics, Artificial Intelligence and Automation.
Founders vision for next two years?
By 2020, we aim to have RESK present in 100 cities of the country for the betterment and hands on learning of young minds. Some strategies are under planning and will soon be executed as well.
6.F13 Technologies
Founded in: 2018
Subcategory: Information Technology
Headquarters: New Delhi
Founders: Amanpreet Singh & Amit Kumar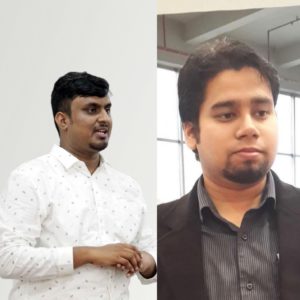 Overview
F13 provides IT Solutions primarily focusing on Networking & Security and their components, Technological Implementation, Customised Software and Application Development, Hardware Solutions and Management, Reselling, Cloud Services, Cross Platform Integration, Maintenance and Quality Analysis. Other IT solutions provided by F13 span in the Education, Healthcare and Enterprise Sector.
Founders vision for next 2 years?
To create an ecosystem for learning to earning for students in non metro cities
therefore automate the process of learning, getting skilled, industrial training, internship and job search into an artificial intelligence based platform so that the ones who don't get enough opportunities to explore their talent get connected with the corporate(s) and startup companies who requirement their potential matches.
7.InnovoSoft Technologies Pvt Ltd
Founded in: 2016
Subcategory: Innovation, Software development, Manufacturing, Green Technology, Waste Management
Headquarters: Trivandrum, Kerala
Founders:  Sindhu Reddy & Nitheesh NR
Overview
The company was co-founded by Mr Nitheesh NR & Ms Sindhu Reddy. Nitheesh is basically from a mechanical background and involves more into innovation and product development. Sindhu is basically from software and IT domain and heads software development designs and writes new programs contributing to product development. As Nitheesh delivers Innovation and Sindhu delivers Software. We have named the company as InnovoSoft Technologies (Innovo – Stands from Innovation, Soft – Stands fro Software and as we are dealing into technologies, technologies got added into our name).
Founders vision for next 2 years?
We have also developed adult/ children diaper burning machine which can even burn household dry waste as well. Which we shall be releasing very soon into the market. Our R&D team is also working for a renewable source of energy projects as well. Our visionary is to provide a quality product under the Make In India Programme globally.
Manufactured Products: Sanitary Napkin Incinerators, Sanitary Napkin Vending Machines & Kiosk
8.HomePaintingInOneDay
Founded in: 2019
Subcategory: Interior wall painting, Texture wall painting, Designer wall painting, Wood painting, Wood polishing, Seepage treatment
Headquarters: Noida, Uttar Pradesh
Founders: Harsh Vardhan Sharma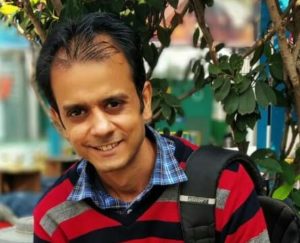 Overview
Homepaintinginoneday.com is the only player in home painting Segment who paint the entire House in One day with your Preferred paint Brands with Money Back Guarantee, It is the only player as well with presence in Multiple Cities and Region Including Delhi/NCR & Bangalore, We Understand your love and affection with your Home and we also understand the problem of getting it painted with traditional painters, So without Compromising with Quality of Paint and your preferred Brand we are really pleased to offer you our services for Home painting in One day.
Founders vision for next 2 years?
Remove Pain from Painting.
9.Foppish Mart
Founded in: 2013
Subcategory: E-commerce
Headquarters: Bhilwara, Rajasthan
Founders: Ranjana Shraff, Ritika Shraff Kallani & Ridhima Shraff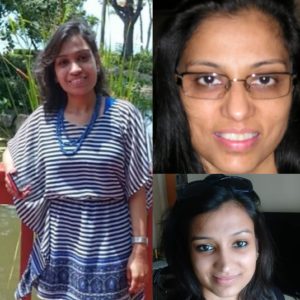 Overview
Foppish Mart was born out of a zest for creativity and the need for availability of handcrafted products in an increasingly urbane society. The initial seed was to create eco-friendly hand made paper products which germinated to evolve further into hand made jewellery for women and men where we create a niche for ourselves. As they say, variety is the spice of life – over time we also added home décor products, art & craft supplies and jewellery making supplies to our portfolio kitty.
Living in metropolitan city of Kolkata we have forgotten that India is much more than just big cities. It was only when we moved to a small place called Bhilwara that forced us to ponder over the unavailability of handcrafted products in smaller towns with a sizeable market.
In our journey we met amazing teams who acted as force multipliers by widening our distribution catchment area and helped us make our creation available to even the hinterlands and most desolate of places. Zepo, Amazon Shopo, Flipkart, The Design Cart, Mirraw are just a few of them.
Founders vision for next 2 years?
The focus for next two year would be to augment our product base by adding eco-friendly jewellery, semi-precious jewellery products While we have our line of sight clear on adding new product lines , we also intend to further widen the distribution channel for our existing products through newer partnerships.
10.GetBaalu
Founded in: 2019
Subcategory: Mobility
Headquarters: Patna, Bihar
Founders: Ravi Shankar & Rahul Anand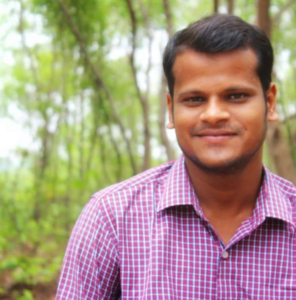 Overview
GetBaalu is an online booking app for construction goods.
Founders vision for next two years?
GetBaalu app is launching in the month of May. We have a target to acquire 4 states by the end of this year.